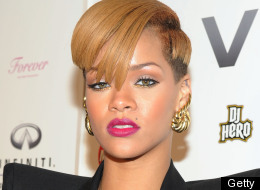 so. iCame to find out that Rihanna is putting out a 144pg photo book,
The Last Girl On Earth
, in June... ok... iMite check it out... maybe not BUY it but if iCan find it, iPeep it... stay tuned for the cover...
oh and it can be pre-ordered on Amazon,
here
.
oh and apparently, its 'sposed to be raunchy...
anyone know if this pic is from the book? or a show?